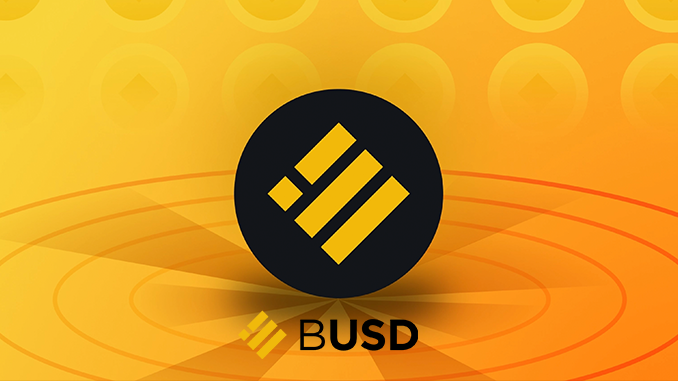 The Binance USD (BUSD) stablecoin is firmly pegged to the US dollar at a ratio of 1:1. We explain how this is organized and why BUSD is important for investors here.
Anyone trading Bitcoin, Ethereum and Co. will come across the topic of stablecoins sooner or later. Binance USD (BUSD) is now the second most important stablecoin by market capitalization behind Tether (USDT) and therefore worth a closer look. Like most other stablecoins, the US dollar is the reference for Binance USD, 1 BUSD is always supposed to represent exactly 1 US dollar. But why do you need Binance USD at all, if this coin is actually the same as the US dollar?
Quite simply, the US dollar is not anchored in blockchains as a fiat currency. Whenever you want to buy or sell bitcoin or altcoins, fiat like US dollars or euros entails fees from banks, credit card companies and others. In addition, while the interfaces between crypto exchanges and banks are now mostly reliable, they are not particularly fast. So, a trusted stablecoin like Binance USD guarantees you to realize profit-taking in BUSD, for example, in your trading strategy without your capital leaving the crypto ecosystems.
Why can I trust Binance USD?
The world's largest and most important crypto exchange Binance partners with Paxos for its stablecoin BUSD. Paxos is an established crypto company headquartered in New York. As a result, Paxos and Binance USD are subject to the supervision and regulations of the financial authorities in New York. These are considered to be particularly strict and meticulous. Paxos guarantees that at least 1 US dollar is deposited for every BUSD in escrow accounts. In addition, monthly reports from external auditors are submitted, an example for May 2021 can be found here.
It should be noted: For years, Tether (USDT) seemed to be the native stablecoin of the crypto industry. It wasn't until rumors turned into certainty that USDT was not 100 percent backed 1:1 by US dollars that space for alternatives to Tether emerged. Binance USD has developed the most sustainably with a market capitalization of currently a good 9 billion US dollars.
Where can I buy Binance USD?
At Binance itself, you can buy BUSD via balances in other cryptocurrencies or by making deposits in fiat. It is also possible to buy and sell this stablecoin directly at Paxos as the issuer of Binance USD. On major crypto exchanges other than Binance, however, BUSD has yet to play a significant role.
Why should I have BUSD in my portfolio?
From a technological point of view, Binance USD exists in three versions, firstly as an ERC-20 token for the Ethereum ecosystem and secondly as BEP-2 and BEP-20 tokens for the Binance ecosystems. This makes Binance USD ideally suited for use in the two leading ecosystems for DeFi. BUSD can also be exchanged in seconds between the versions for Ethereum and the one for the Binace Smart Chain via the Binance Bridge. You can also deposit BUSD in the traditional way like in a savings account at Binance and receive good interest on it. Of course you can also use BUSD in combination with the Binance credit card. And often for day trading in cryptocurrencies BUSD at Binance is the best choice.
Conclusion: BUSD is a good argument for Binance
There is a camp in the crypto scene that is convinced: the only true benchmark is Bitcoin (BTC) as the lead currency among cryptocurrencies. But then, in everyday life, it still often turns out that you cannot ignore fiat and the leading currency there, the US dollar. For all those who make Binance their trading platform of choice, BUSD is then actually unavoidable. Paxos as the publisher of Binance USD stands for respectability and legality, which remains a very important factor when it comes to stablecoin.
---
Open a Binance Account here and save 10% on fees for a lifetime.