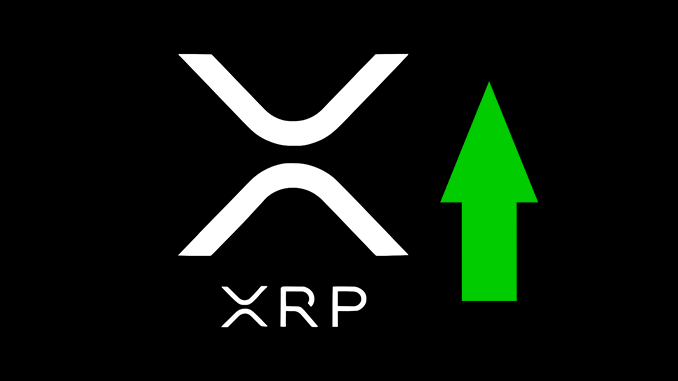 Full 55 per cent plus registers Ripples crypto currency XRP in the past 24 hours, clearly more than 100 per cent are it over the last week. For the moment, XRP is thus overcoming a long period of weakness – but what is behind it?
The price curve of Ripple (XRP) makes even experienced crypto traders rub their eyes: Today, Tuesday, XRP suddenly stands at just over 0.70 US dollars and thus in a region that Ripple has not seen since spring 2018. Overnight, XRP has gained a good 50 percent and over the past seven days well over 100 percent. This puts XRP among the major crypto currencies of the old coin of the hour, and it even managed to regain third place in the TOP 10 by market capitalization. This seemed to many already irrevocably lost to the Stablecoin Tether (USDT), which is gaining in importance not only due to the DeFi boom. Is Ripple experiencing a comeback or what is currently happening with XRP?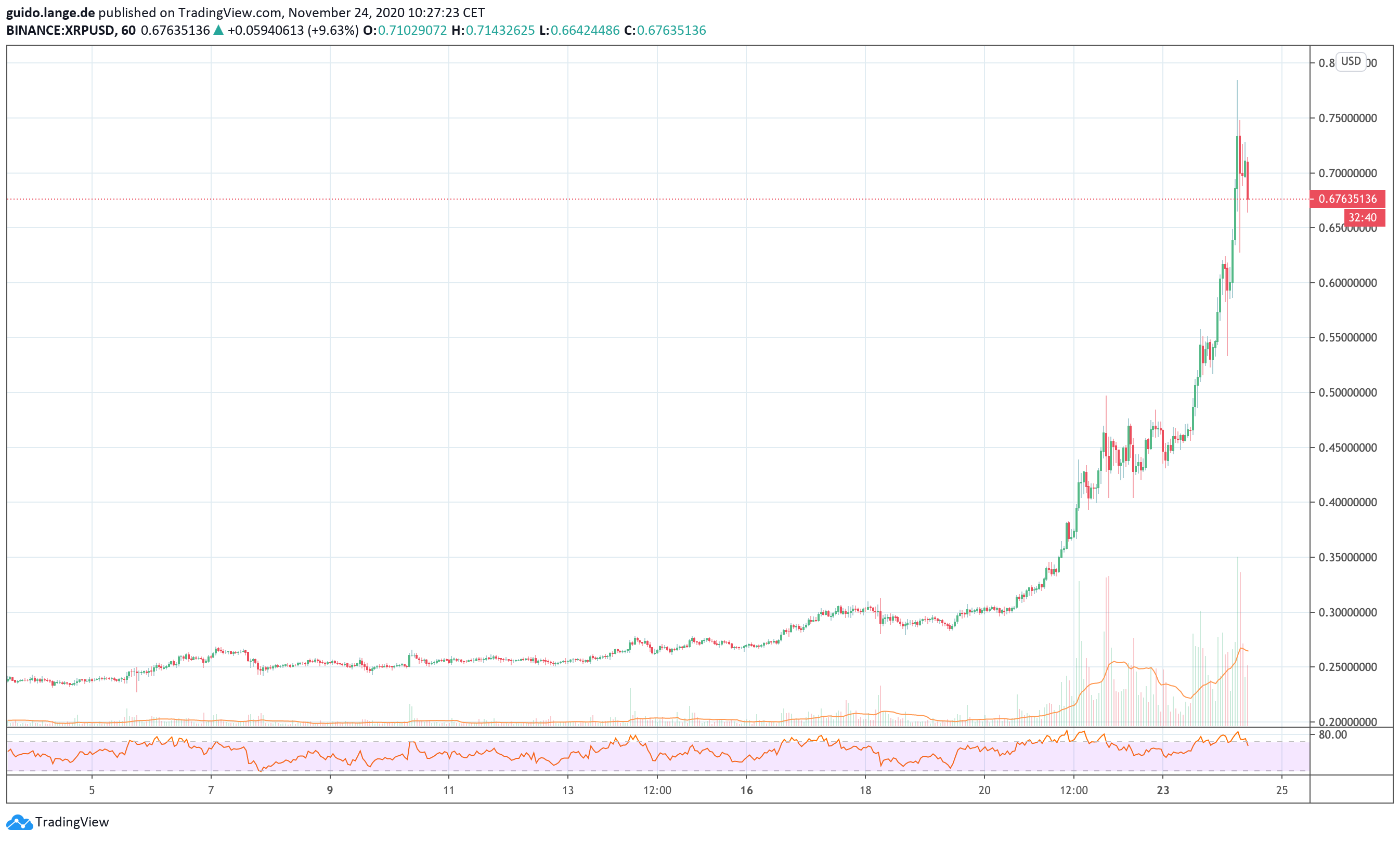 Flying high for XRP – guessing the cause
If you are looking for the reasons for the surprising boom of XRP, you won't really find them. On the official Twitter accounts of Ripple CEO Brad Garlinghouse and Ripple themselves, there are no current news items noted that could logically drive the price increase of XRP in its current form. A look into the archive shows as last bigger news a buyback program of Ripple for XRP, which however had no recognizable influence on the price curve at the beginning of November.
Even trade media in the USA, where Ripple has its origins and headquarters, cannot explain the price explosion of XRP. Most likely, the positive and Bitcoin (BTC) driven market environment of the crypto industry is still seen as the background. Because when the price curves of XRP and BTC are superimposed, it can be seen that XRP has been able to rejoin the trend determined by BTC. However, this parallel between XRP and BTC has not existed since autumn 2018 at the latest and is only now becoming clearly evident again.
Instead, experts had repeatedly emphasized that Ripple's original concept for XRP as a bridge currency in international payment transactions was not successful. There is demand from the banking sector for Ripple technology, but mostly excluding XRP. In addition, there are considerable legal uncertainties about the classification of XRP under US law and the associated plans for migration of Ripple from the USA. All in all, therefore, this is not a situation that predetermines XRP as a pacesetter.
Conclusion: Upswing of XRP on shaky feet?
According to the information available to us it is rather thin ice on which the price of XRP is currently moving. On the other hand, the psychologically important mark of 0.50 US dollars for XRP was taken with ease and the trading volume is rising strongly. The next few days will show whether XRP can maintain its positive trend or whether a short-term bubble around Ripple will burst again just as quickly.
---
Best place to buy Bitcoin and XRP: