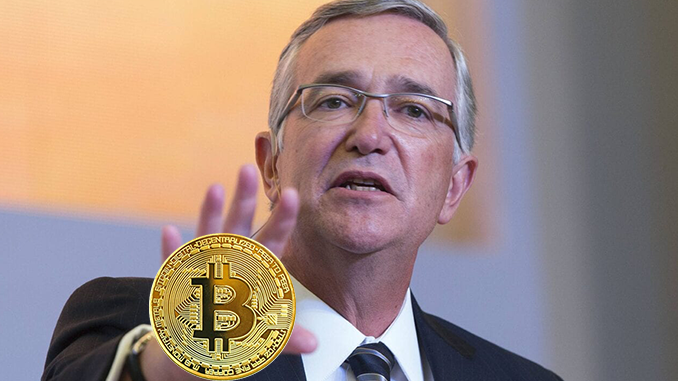 Mexican multi-billionaire Ricardo Salinas Pliego is known as a staunch supporter of Bitcoin (BTC), Now he wants to open Banco Azteca, which belongs to his corporate empire, in the direction of Bitcoin.
In Central and Latin America, Bitcoin (BTC) has become a hot topic thanks to El Salvador's push. That's because El Salvador has decided to make Bitcoin legal tender, putting it on par with the U.S. dollar as the local currency. There is sympathy in neighboring countries for this move, which is also aimed at decoupling from U.S. dollar inflation. Ricardo Salinas Pliego, a multi-billionaire from Mexico, is now pushing in this direction. Pliego had already warned his countrymen about inflation in November 2020, while promoting Bitcoin as an alternative to fiat.
Now the eloquent Pliego repeated his position in an interview, even calling classic currencies "frauds." Bitcoin, on the other hand, belongs in every investor's portfolio, he said, because BTC is traded worldwide and Bitcoin's value is recognized. Michael Saylor, founder and chief executive of MicroStrategy, then spoke out, saying his company has a pro-Bitcoin strategy. Saylor opined on Twitter that in order to secure wealth, Pliego is right to recommend bitcoin.
https://twitter.com/RicardoBSalinas/status/1409048815722696708
Now, it is comparatively easy for the wealthy entrepreneurs to shift a (large) portion of their wealth into Bitcoin and thus avoid inflation in U.S. dollars. But for the small saver in Mexico or El Salvador, such strategic decisions are often not so easy to implement. Here now Ricardo Salinas Pliego wants to make an important step and open the Mexican Banco Azteca for Bitcoin. They are already working on Banco Azteca accepting BTC, Pliego wrote towards Saylor. This will make his bank the first in Mexico. Details are to follow soon.
Conclusion: Bitcoin in everyday life – is El Salvador triggering a domino effect?
Banco Azteca says it manages more than 30 million accounts in Mexico with a population of just over 120 million. This makes it one of the largest financial institutions in the country. Herein lies the crux of Ricardo Salinas Pliego's push: if Banco Azteca's customers can also do their math in Bitcoin, it's a step toward mass adoption. Admittedly, not as far-reaching and politically desired as in El Salvador – but nevertheless, such actions can clarify whether large parts of the population are opting for Bitcoin. After all, the states in Central and South Africa have one thing in common: a deep-seated skepticism toward the U.S. and a poorly developed banking system where fees for cross-border transactions are audibly high. Bitcoin solves both of these problems in its own way.
---
Best place to buy Bitcoin: