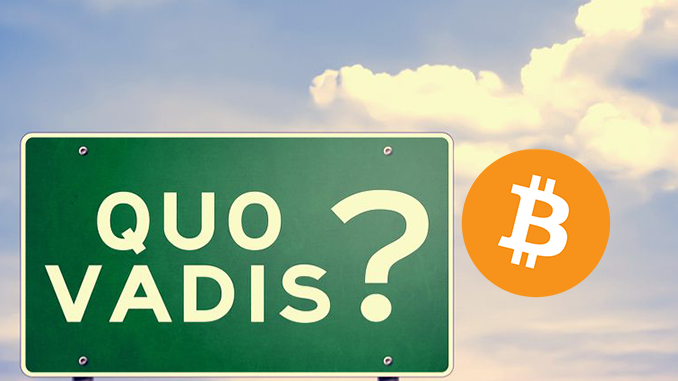 Bitcoin (BTC) has been trading sideways between $30,000 and $40,000 for a good month now. Time, then, to once again let optimistic and pessimistic price forecasts have their say.
The crypto market, which is often so highly volatile, appears calm in the early summer of 2021: The lead currency Bitcoin (BTC)  has been stuck in a price corridor between 30,000 and 40,000 US dollars for more than four weeks.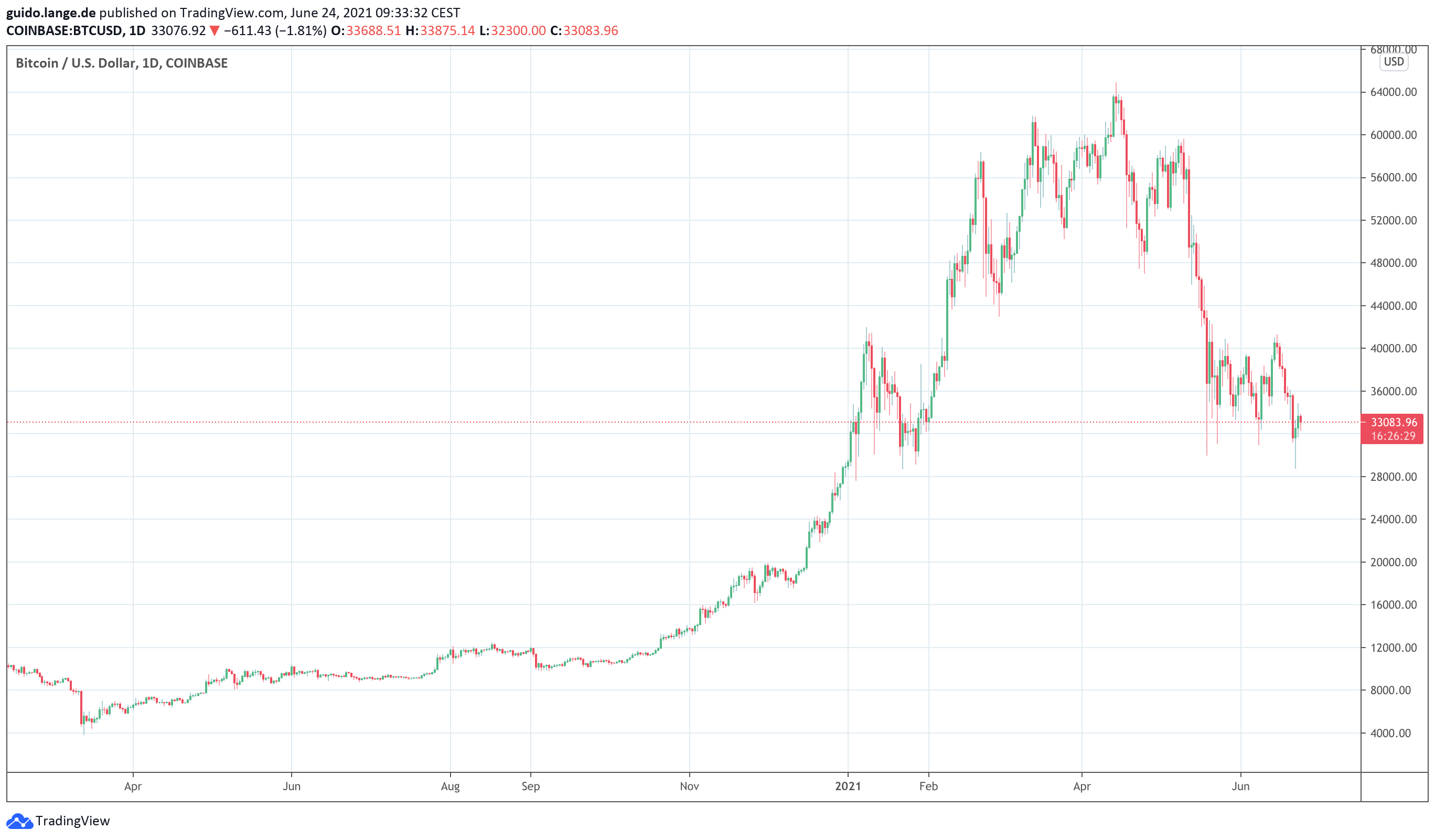 Previously, there had been a sustained high for Bitcoin from mid-October 2020 to mid-April 2021, which led from a good US$10,000 to US$64,000. Two prominent analysts have now given their opinion on the further course of Bitcoin's price curve in 2021:
PlanB paints a still optimistic outlook on Twitter. As usual, PlanB bases its forecast on the stock-to-flow model and is certain that Bitcoin will see a decisive upturn from October onwards and that the USD 100,000 mark will be reached by Christmas. PlanB even sees this scenario as an example of the worst-case scenario. In the best-case scenario, PlanB expects Bitcoin to still be at 450,000 US dollars in 2021.
On the other hand, Robert Kiyosaki, who became known for his financial advice, is pessimistic. He writes to his 1.6 million fans on Twitter: The biggest bubble in the history of the world continues to grow and the biggest crash of all time is approaching. Here, Kiyosaki is likely referring to the expansionary monetary policy around the world as a result of the Corona Pandemic. To be prepared for the crash, Kiyosaki says he is currently buying gold and silver. In the case of Bitcoin, he is waiting for the price to drop to $24,000.
Anyone who follows the discussions about the price curve of Bitcoin also knows: Much revolves around whether a positive cycle is already over for BTC or is currently just taking a breather. If one sees Bitcoin as a store of value like gold and adds the onset of inflation, further all-time highs for BTC would be likely in 2021. If, on the other hand, one takes the view that Bitcoin's energy consumption issues and possible tougher regulation and taxation will determine its future, BTC is likely to stagnate or fall in price.
Conclusion: Uncertain outlook for Bitcoin
At the current level, it is from the midpoint of $35,000 that Bitcoin experiences swings of plus/minus 15 percent. Such short-term effects in both directions are also familiar to the stock markets. The medium- and long-term outlook for Bitcoin remains naturally positive in the crypto scene. However, it is still necessary that more private and institutional capital flows in the direction of Bitcoin.
---
Best place to buy Bitcoin: