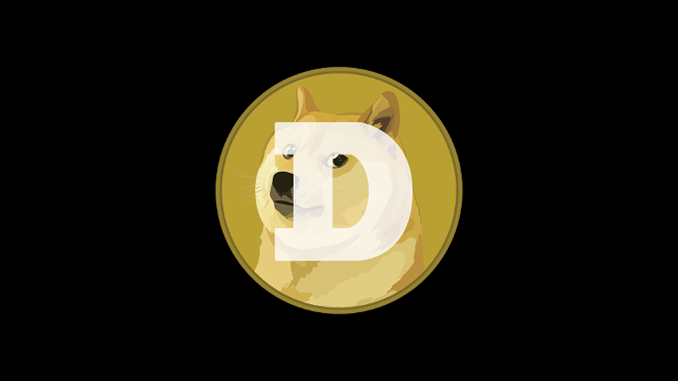 Due to the enormous success of Dogecoin (DOGE), transaction fees there have also skyrocketed. A proposed upgrade aims to change that and is backed by "Dogefather" Elon Musk.
Dogecoin (DOGE) has been in the spotlight for months due to huge price gains, pumped also by Tesla CEO Elon Musk as probably its most prominent fan. However, due to the brisk trading and higher valuation of Dogecoin, transaction fees have also risen significantly to at least 1 DOGE. An upgrade in the code of the blockchain of Dogecoin should remedy the situation and reduce the transaction fees by 90 percent, suggest developers around Ross Nicoll. On Twitter, the initiative immediately found support from "Dogefather" Elon Musk. A demo version is already proving its feasibility in the test network and has temporarily increased DOGE's share price by almost 10 percent since its publication.
Developer Michi Lumin is also behind the proposal, promoting it on Twitter. With lower transaction fees, DOGE is better suited as a means of payment in everyday life and facilitates tips and gifts, Lumin argues. But neither Musk nor Lumin and Nicoll address the criticism of Ethereum founder Vitalik Buterin. The latter had explained in detail why a highly scaled blockchain in Dogecoin with lower transaction fees would inevitably also mean the departure from a truly decentralized network.
As yet, however, Dogecoin is technologically organized in such a way that a large number of nodes and miners ensure stability. In order for the proposed updates to take effect without risking a hard fork, the developers will now try to achieve a two-thirds majority. Musk, as a wide-ranging and prominent advocate, could help decisively.
Cardano (ADA) chief cautiously optimistic about DOGE
Meanwhile, Charles Hoskinson also commented on Dogecoin in a podcast. Hoskinson was once a co-founder at Ethereum (ETH) and then launched Cardano (ADA). He now said Dogecoin is a project with potential because of its prevalence and market capitalization. But technological work on DOGE was absolutely necessary with "serious developers." He was probably alluding to the current developers at Dogecoin, who do this as a hobby, such as Lumin.
Conclusion: Musk and Dogecoin – simply inseparable
From a technological perspective, DOGE struggled with the same problems as other cryptocurrencies that use proof-of-work as their protocol. Transaction throughput is very limited and when the blockchain is highly utilized, transaction fees quickly rise to non-efficient levels. Solving this dilemma is a huge challenge, such as the planned update on Ethereum to 2.0. Dogecoin is no different, but with Musk behind it, proposals for far-reaching upgrades might quickly find a majority. However, critics also warn that Musk could lose his fun with Dogecoin and the price could then crash.
---
Best place to buy Bitcoin and Dogecoin: