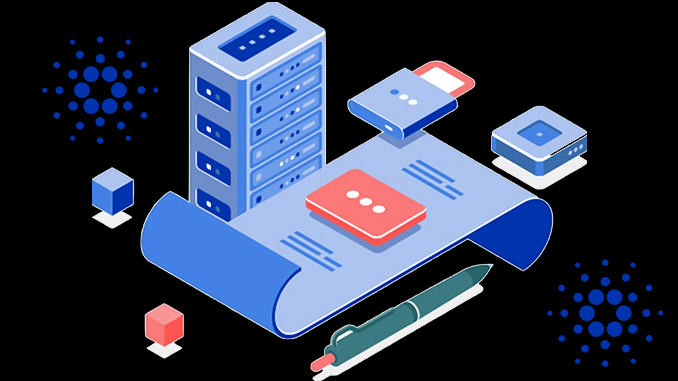 At Cardano (ADA), anticipation is growing for the Alonzo update announced for the summer. This is intended to open up the DeFi and DApps themes at Cardano with Smart Contracts.
Cardano (ADA) is attracting attention in the crypto year 2021 with massive price gains and seems to be sustainably established among the ten most capitalized cryptocurrencies. In direct comparison to its competitors Binance Coin (BNB) and Ethereum (ETH), however, Cardano still lacks support for smart contracts in its technological underpinnings. This shortcoming is to be remedied with the upgrade Alonzo at Cardano, as founder Charles Hoskinson already announced at the end of March. Now a private testnet is in sight for Alonzo in mid-April, reports Input Output, the company behind Cardano, via blog post.
Background on smart contracts at Cardano
Alonzo will initially be released for internal test runs and selected Cardano developers in a protected environment. The programming language Haskell is to be used for the smart contracts possible there, from which Plutus will then be compiled into the Cardano code. Marketplaces for NFTs and DApps are mentioned as concrete test targets. Straight DApps can simplify then DeFi under Cardano enormously. In total, a good ten weeks are currently estimated for the test phase of Alonzo until the end of May.
When this is completed, Cardano wants to "freeze" the code for Alonzo for four weeks, i.e. no longer change it. This should give crypto exchanges and wallet providers enough time to prepare technologically for the major protocol upgrade. If everything goes well, a launch of Alonzo would even be possible in July and not in August as previously thought. Cardano wants to name a concrete date in the coming weeks. Cardano also wants to make tools for smart contracts available to external developers as soon as possible.
Conclusion: ADA enters the DeFi competition in the summer
The fact that DeFi has become more than a buzzword is shown by the continued rise in sales there and the fierce competition between the Ethereum (ETH) and Binance Coin (BNB) ecosystems. Cardano is already promoting ADA as a DeFi token on all channels, although the blockchain just needs an upgrade for full DeFi functionality. Therefore, investors will be watching critically to see if Cardano can meet its ambitious timelines. While the Binance smart chain ecosystem is currently growing organically at a rapid pace, hopes for Ethereum lie in upgrades as soon as possible to get a handle on the transaction fees that are too high there. You don't have to be a prophet to predict a fierce competition for market share in the DeFi summer of 2021 – probably with Cardano as the new challenger.
---
Best place to buy Bitcoin and Cardano: