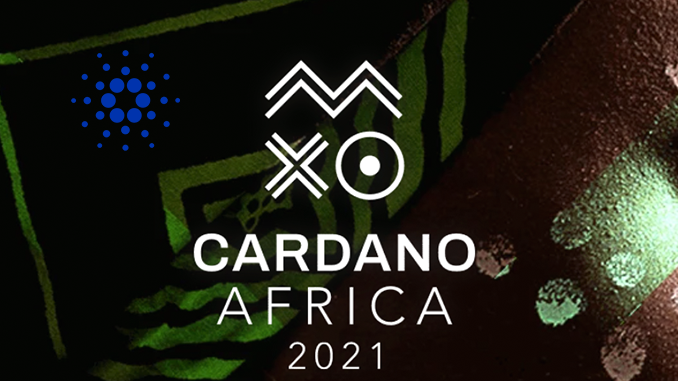 Cardano (ADA) has unveiled further initiatives for Africa following its large-scale cooperation with Ethiopia. Together with World Mobile, infrastructure for mobile Internet will also be created.
Africa rules at Cardano (ADA) this week: first, it had announced its collaboration with Ethiopia's Ministry of Education, which aims to improve future opportunities for more than 5 million students, teachers and schools through digital identities and blockchain. Now the company behind Cardano, Input Output (IOHK), has hosted an online conference on initiatives for Africa. One particularly hands-on project stands out: In cooperation with World Mobile, IOHK wants to build infrastructure for 5G to connect remote areas to the Internet. Tanzania is the initial target. World Mobile has already published an initial case study online using the example of a fishing village.
World Mobile and Cardano in Tanzania
World Mobile was founded in 2018 and, according to its own statements, relies on a decentralized network to close gaps in the mobile Internet. Network subscribers can operate nodes that pass on the mobile signal. In return, they will be paid in World Mobile Tokens (WMT) in the future, the pre-sale of which is being prepared. World Mobile's system draws on Cardano's blockchain and also provides for digital identities.
At the fishing village in Tanzania, World Mobile's trial bridges 65 kilometers of distance to the nearest fiber connection. This allows the fishermen and their families to be online and conduct business more efficiently, for example. Educational opportunities also shoot up, not to mention microcredits. Cardano talks of 100,000 people in Tanzania for whom the World Mobile network will soon become a reality. Later, the company plans to extend this solution to other African countries.
Africa as a future market for Cardano
Input Output further announced that it would open a fund of 400 million U.S. dollars under the name Project Catalyst for start-ups in Africa. Cardano Africa continues to launch projects with aid organizations and local partners, for example. However, Cardano's focus on Africa is unlikely to be entirely altruistic. Once you have a foot in the door with your own apps and solutions for digital identities, this should quickly lead to use cases for ADA.
Conclusion: ADA still on the rise
IOHK's move to declare for Cardano Africa as a strategic target, undoubtedly has potential. ADA has been one of the winners among altcoins in recent months and has established itself among the top ten cryptocurrencies by market capitalization. Even if its involvement in Africa will not be immediately reflected in measurable profits – a huge community could grow here for ADA. But first, Cardano, IOHK, World Mobile, and other backers are needed to follow up their big plans with tangible results.
---
Best place to buy Bitcoin and Cardano (ADA):