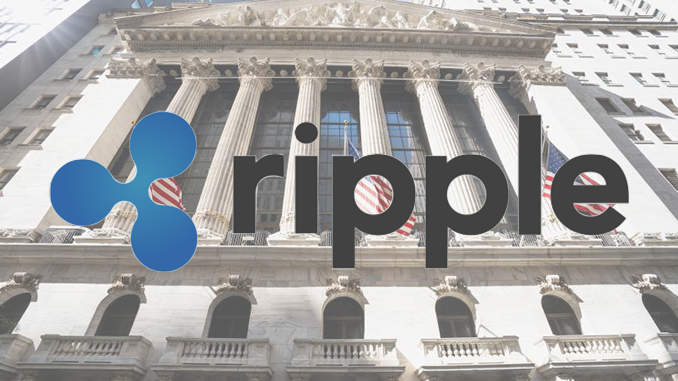 Ripple is still stuck in a dispute with the U.S. Securities and Exchange Commission (SEC) over XRP. When this is resolved, however, Ripple should and will go public, says major Japanese investor SBI Group.
Japan's SBI Group is now getting involved in the Ripple v. SEC case. The SBI Group has participated in several financing rounds at Ripple and has thus become, according to its own information, the largest external shareholder at Ripple. For that reason alone, Ripple is likely to have listened closely to what SBI Group CEO Yoshitaka Kitao had to say about the situation during the presentation of its 2020 annual results. And Kitao expressed himself clearly: When the ongoing process is completed, Ripple will go public, Kitao said. He also explicitly referred to Ripple CEOs Brad Garlinghouse and Christian Larsen, who would support the IPO plans.
Piquantly, however, Garlinghouse and Larsen are singled out in the lawsuit filed by the U.S. Securities and Exchange Commission (SEC). It wants to prove that Ripple's cryptocurrency XRP was sold without permission and therefore obtain at least 1.3 billion in damages. It is also interesting that Kitao referred to Garlinghouse as the "current CEO." Does this indicate a personnel change due to pressure from the major investor? SBI Group is considered one of the largest investment firms in Asia and primarily invests in financial companies with Internet potential and companies in the biotechnology sector. SBI Groups also announced that it will give its shareholders a part of the dividend in XRP. In Asia, Ripple operates as SBI Ripple.
SBI Group's business model is to turn early investments into IPOs and then realize profits. According to Kitao, this strategy will pay off for Ripple as well. He expects another IPO from the crypto industry at R3. Blockchain consortium R3 is coming to Sweden's e-krona, for example. For 2020, SBI Group records 20 IPOs of companies in which one was involved.
Are investors now taking over at Ripple?
Ripple CE Garlinghouse had already talked about an IPO in early 2020, but at that time the SEC was not yet an issue. Reading between the lines, Kitao's comments suggest that SBI Group is losing patience with Garlinghouse, but wants to continue supporting Ripple and even XRP. When Ripple entered Tranglo, for example, SBI Group was knitting away in the background. Sacrificing the self-assured Garlinghouse as CEO of Ripple to facilitate an out-of-court settlement with the SEC – such a scenario makes perfect sense from an investor's perspective. Neither Ripple nor Garlinghouse commented on Kitao's submissions.
Conclusion: Ripple CEO Garlinghouse seems ticked off
Garlinghouse styles himself and thus also Ripple as well as XRP in the dispute with the SEC as a victim, but against this are accusations of personal enrichment. In the past, Garlinghouse did not necessarily have a happy hand, for example, with price changes for XRP or public considerations to move out of the USA. In any case, the SBI Group seems to want to overrule Garlinghouse in his one-man show to save its investment in Ripple.
---
Best place to buy Bitcoin and XRP: