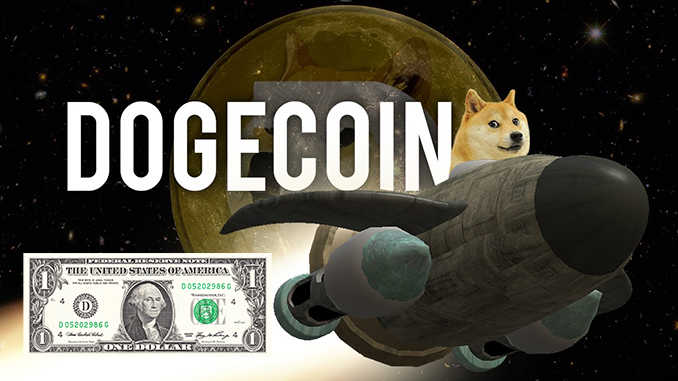 Dogecoin (DOGE) has risen to the number 4 cryptocurrency with a market capitalization of around $80 billion. Experts notice details in DOGE that make one wonder.
Also on Thursday, Dogecoin (DOGE) is the altcoin of the week: despite price losses, DOGE now holds a market capitalization of around $80 billion, occupying the prestigious number four spot among all cryptocurrencies between Binance Coin (BNB) and Ripple (XRP) when ranked by capital strength. Within the last week, Dogecoin has gained about 100 percent in price and is now trading at around $0.60. Self-proclaimed price target of the supporters of DOGE is 1.00 US dollar for the time being, but in itself a ride to the moon is propagated by celebrities such as Tesla boss Elon Musk for the course Dogecoin.
Some observers rub their eyes in surprise: Dogecoin had become popular for years rather as a joke in the crypto scene and only managed to jump over the price mark of 0.10 US dollars in mid-April. However, in addition to prominent support, eToro and Gemini, for example, quickly jumped on the bandwagon by listing DOGE, which presumably further fueled the trend. A look at the market data of Dogecoin compared to Bitcoin (BTC) and Ethereum (ETH) suggests: DOGE currently leaves the two most established cryptocurrencies behind, if you take the average amount of money moved in a transaction as a benchmark. Are speculators at work here?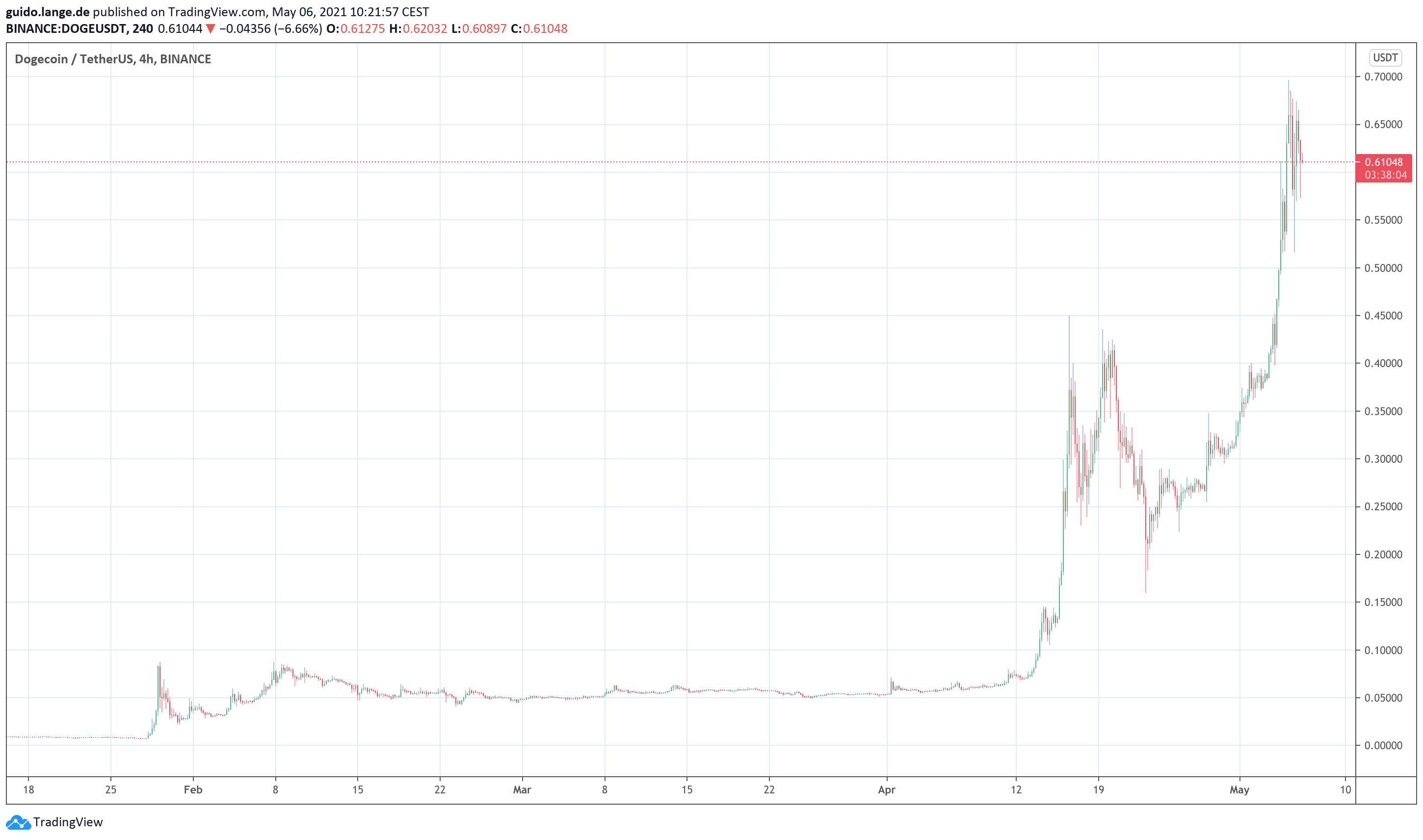 Dogecoin in May 2021: A lot of fun with a lot of risk?
Anyone considering investing in DOGE should know: The market capitalization of Dogecoin is concentrated in a few wallets, one of which holds about 28 of all theoretically currently available DOGE, and the next 18 percent is accounted for by only a dozen addresses. So almost 50 percent of all Dogecoin is in the hands of just 13 crypto accounts – that's called a pack of whales, each with so much market power that they can probably influence the price of DOGE. Already legendary, moreover, are tweets from Elon Musk that DOGE spontaneously pumps. On Saturday, Musk plans to bang the drum again for Dogecoin during a TV appearance (Saturday Night Live).
Bottom line: DOGE needs risk management
We remind you here that Dogecoin neither brings limited maximum number of tokens in the concept, nor has it spread in the real world as an online payment method. DOGE is currently most likely an instrument for financial speculation, which in its capitalization now leaves many stock companies behind. The fabulous rise of Dogecoin can also come to an abrupt end – an investment in DOGE these days means a high readiness for risk and a constant eye on the charts in order to be able to react to price fluctuations at any time.
---
Best place to buy Bitcoin and Dogecoin: