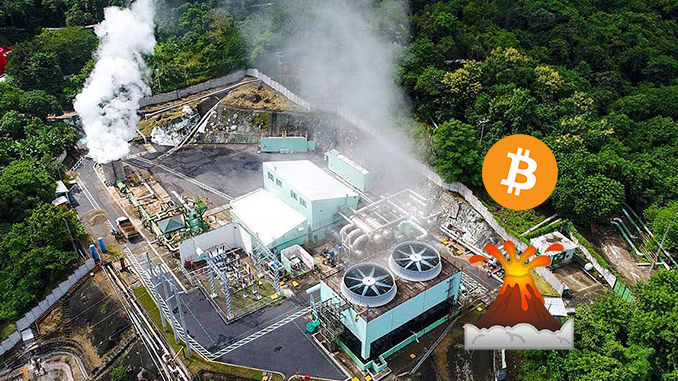 El Salvador's parliament has approved President Nayib Bukele's plan to recognize Bitcoin (BTC) as legal tender. The far-reaching decision sent Bitcoin into positive territory.
A few days after El Salvador's President Nayib Bukele announced that his country would recognize Bitcoin (BTC) as legal currency, the parliament approved the move. The ruling coalition led by Bukele's New Ideas (Nuevas Ideas) party approved a legislative package to that effect with 62 votes in the 84-seat parliament. The internationally highly regarded pro-bitcoin signal helped BTC to a daily gain of about 10 percent. Bitcoin is now currently trading at around $37,000.
During the parliamentary debate, Bukele said that in the future "every restaurant, every hairdresser, every bank" would have to accept Bitcoin. With that, he outlined the consequences of putting Bitcoin on an equal footing with the U.S. dollar, El Salvador's second legal currency. He promoted Bitcoin, arguing that BTC could help citizens escape poverty. It is estimated that up to 30 percent of the gross national product in the Central American country is based on remittances from Salvadoran exiles who earn money abroad to support their families. Previously facing high exchange and remittance fees on their transactions, they can now legally operate with Bitcoin. Further, Bukele emphasized that about 70 percent of people in El Salvador do not have a bank account, and using Bitcoin would make them "financially inclusive."
Bitcoin to provide for investments in El Salvador
Ahead of the vote, Bukele had already touched on flanking plans for Bitcoin in an online discussion. For example, he wants to make El Salvador attractive for Bitcoin mining. This industry has come under public criticism and is being scaled back in China because Bitcoin mining consumes a lot of energy, which often comes from climate-damaging energy sources such as coal. El Salvador, on the other hand, will rely on geothermal energy that comes from volcanoes, he said. On Twitter, Bukele wrote that he had already instructed the state energy company to develop a concept for generating electricity for Bitcoin in El Salvador. This, he said, should then convince by being "100 percent clean, 100 percent renewable and 0 emissions."
I've just instructed the president of @LaGeoSV (our state-owned geothermal electric company), to put up a plan to offer facilities for #Bitcoin mining with very cheap, 100% clean, 100% renewable, 0 emissions energy from our volcanos 🌋

This is going to evolve fast! 🇸🇻 pic.twitter.com/1316DV4YwT

— Nayib Bukele (@nayibbukele) June 9, 2021
Bukele also wants to attract investments with drastically simplified visa rules for entrepreneurs from the crypto industry. On top of that, BTC in daily use is now tax-free in El Salvador. Only time will tell if this initiative will bear fruit. Critics complain that Bukele leads his country with a hard hand and does not always respect the constitution. However, large parts of the crypto industry rarely have problems with undemocratic regimes. For crypto exchanges, for example, it is likely to be more important whether El Salvador also leaves cryptocurrencies other than Bitcoin largely unregulated and whether there is a sufficiently educated workforce.
Bitcoin for El Salvador as a path toward greater state sovereignty?
In international discussions, El Salvador's move highlights its relationship with the U.S. and international organizations. With the U.S. dollar as its currency, El Salvador is automatically dependent on the U.S. to some degree; Bitcoin could change that. El Salvador has already dropped out of a joint working group with the U.S. to fight money laundering. Different again is the issue of how El Salvador will deal with sovereign debt and monetary policy. Will international lenders accept Bitcoin as a hedge against the risk of high exchange rate fluctuations? Can the state central bank really guarantee that Bitcoin and U.S. dollars can be exchanged for each other at any time? And who sets exchange rates in the process?
Conclusion: El Salvador's pioneering work for Bitcoin
The coming months will provide clues as to whether Bitcoin will make a breakthrough as a legal tender in El Salvador. Optimistic observers believe the country could become a model for other countries in South and Central America that also want to reduce their dependence on the U.S. dollar. For now, however, the global crypto scene is watching the El Salvador trial balloon with great interest and hopes for price development.
---
Best place to buy Bitcoin: