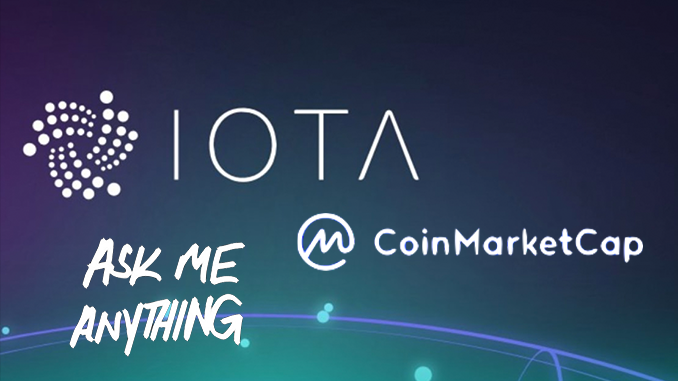 The two of the IOTA founders, who are still working for the project, gave their views on the future of IOTA in a double interview. David Sønstebø and Dominik Schiener were optimistic that IOTA 2.0 will solve the so-called Blockchain Trilemma.
The management team of the IOTA Foundation, in the person of co-founders David Sønstebø and Dominik Schiener, is sparking with confidence that the abolition of the central coordinator will take their project to a new technological level. IOTA will be able to solve the so-called Blockchain Trilemma, said Sønstebø in an exclusive interview with CoinMarketCap, in which Schiener also participated. According to the Blockchain Trilemma in Sønstebø's definition, crypto projects face three challenges: scalability, decentralisation and costs. IOTA solves all three issues, while other projects would only manage two of the tasks, says Sønstebø. He described the ecosystems of Bitcoin (BTC) and Ethereum (ETH) as "pseudo-decentralisation", where five or ten large network points have taken control.
IOTA on the right track?
Sønstebø points out that Bitcoin can only confirm seven transactions per second and that these are subject to Bitcoin transaction fees. This makes BTC unsuitable for everyday use, such as for paying small amounts. IOTA, with its toll-free transactions, is fundamentally different. With the recently launched Testnet Pollen, IOTA proves that it can combine scalability, low costs and decentralisation. Dominik Schiener adds that much naive hype has arisen around block chain solutions. The step towards massive adaptation, for example in systems from SAP and IBM, is a completely different matter and requires years. The two board members of the IOTA Foundation point out that they have pursued a practical concept at IOTA from the very beginning and are now reaping the rewards. At IOTA, users can now experience complete decentralisation with scalability for real-world applications and zero fees, says Sønstebø.
IOTA aims to link devices of all kinds on the Internet of Things (IoT), enabling the exchange of information and automated payments. A much-admired example of this is the cooperation with Jaguar Land Rover, where vehicles independently collect traffic data and pass it on to local authorities and navigation service providers. In return, they are rewarded with IOTA, which can then be used as payment for parking or tolls. With the ongoing Coordicide project at IOTA, the network should finally succeed in doing without the much-criticised central coordinator. Sønstebø and Schiener did not name a date for the transfer from the Testnet to the Mainnet.
In recent months, they have been met with massive criticism, which is less technologically based, however, but rather ignited by management style and suspicious financial actions. CoinMarketCap refrains from making specific inquiries on these topics in the interview. Sønstebø says vaguely that as a public figure one must expect jokes to be taken out of context and exaggerated by blog articles. Schiener says that in the early days of Bitcoin and Co., no one entered the crypto scene for financial reasons, but out of fascination for the technology.
Conclusion: IOTA advertises with CoinMarketCap on its own behalf
CoinMarketCap is established as a leading data service provider in the crypto industry and has been holding talks with prominent people from the surrounding area under the headline "Crypto Titans" since the beginning of the year. For example, Binance CEO Zhao Changpeng was allowed to advertise for his crypto exchange and Charlie Lee for Litecoin (LTC). The format obviously does not provide for criticism, but invites self-promotion. Sønstebø and Schiener use this constellation extensively without really revealing anything new.
---
Best place to buy Bitcoin and IOTA: