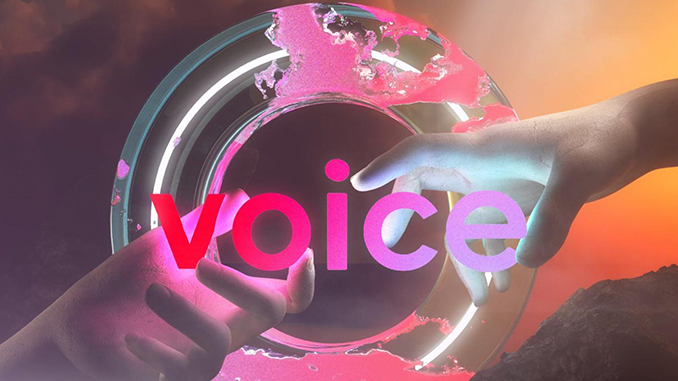 A good year ago, EOS made headlines with the development of a decentralized social network called Voice. Now Voice has been partially activated for the public and, in contrast to established platforms, is advertising by focusing on users rather than profits.
These are complicated times for Facebook, in which large advertising customers join the initiative "#StopHateforProfit" and withdraw budgets, at least temporarily. Facebook and its subsidiary Instagram should take more decisive action against misinformation, hate speech, racism and depiction of violence, is the demand. The unease about Facebook's market power is nothing entirely new, and the collection of personal data by the blue giant is also bitterly displeasing to many users. With Voice as a decentralized social network based on Blockchain, a strong alternative is being created, announced Block.one as the company behind EOS as of 1 June 2019. Now Voice has been made publicly available in a symbolic way on 4 July, Independence Day in the USA, and Voice CEO Salah Michael Zalatimo writes in a post: The corrupt nature of social networks created by big business should be exposed. "It's time to get away from it and put people first," Zalatimo advertises.
Background on Voice and EOS
Voice wants to score points above all by distributing possible advertising revenue to users through a voice token, excluding fake accounts and leaving the moderation of content to the community. The initial plan was to run Voice directly on the basis of the EOS blockchain. However, this was abandoned and Voice is based on EOSIO, an open source version of EOS, from a technological point of view.
Voice is currently in read-only mode for everyone. Only people who have registered for the beta phase can share and comment on content. By 15 August, they will also be able to invite friends to Voice, and later in the autumn Voice will actually be available to everyone, it is said. According to CoinMarketCap, the Voice Token (Voice) is not yet listed on any crypto exchange.
Block.one had supported Voice in March with a cash injection of 150 million US dollars and at the same time said goodbye to active further development. The launch of Voice, originally planned for 2019, was postponed several times, but was recently accelerated in response to the Corona crisis. At the moment there is quite a lot of content to be found on Voice in categories like crypto, politics, sports and travel. But it is also noticeable that users are taking the trouble to create content especially for Voice. Every Like for a post should theoretically mean Voice Token.
Conclusion: Voice is catching up with the social networks
Away from the top dogs Facebook, Instagram and Twitter in the western world, there are various projects from the crypto industry besides Voice that want to redefine social networks. The Brave Browser is one such example, as are Steem/Hive or DLive in the video sector. The promise is always to give users a substantial share of the sales through their own crypto currency. But the catch is that none of the projects has yet been able to free itself from a niche and achieve the distribution that a social network needs in order to live up to its name.
The coming weeks and months will show whether Voice, as a late-starter, can now develop dynamics in user numbers. The EOS price curve shows a slight plus, but this is in line with the overall market for Bitcoin and Co. Just take a look at Voice here and decide for yourself whether the online world really needs another social network.
---
Best place to buy Bitcoin: