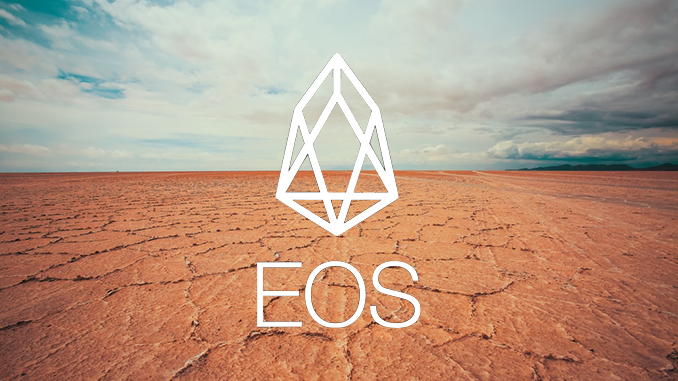 Cryptocurrencies such as EOS and TRON promote the advantages of their block chains for DApps and Smart Contracts. However, a recent study shows that developers have greatly reduced their involvement there. Market leader in this segment remains Ethereum.
In the competition between crypto currencies, it is not only price developments that investors should be aware of. Rather, Altcoins compete with practical examples of use cases. DApps and Smart Contracts are fields in which projects such as EOS and TRON (TRX) want to demonstrate their uniqueness. But EOS in particular seems to be losing its appeal among developers, as a recent study by Outlier Ventures shows. According to the study, there are now 86% fewer developers than a year ago who are paying attention to EOS. At TRON (TRX) the decline was 51%.
As a second criterion for how actively crypto ecosystems are being worked on, the analysts chose code updates published on Github. Here EOS and TRON are both down around 95% year-on-year, which seems to confirm the trend. Without continuous development work a crypto currency remains lifeless. EOS and TRON actually dream of people using Coins in their networks to use DApps and Smart Contracts. Games and contracts, paid information and casinos are just a few examples of what can be realised in DApps with Smart Contracts. The undisputed market leader in this area is Ethereum (ETH) with market shares of around 80 percent. EOS follows in second place with almost 9 per cent, TRON is far behind with less than 3 per cent.
EOS – is the air out?
Just a year ago, Block.one, the block chain company behind EOS, had drummed up publicity at a major event. Such events are intended to inspire both investors and developers. But at EOS, the announcements were not followed by much, the flagship project Voice was even separated technologically and financially from EOS and Block.one. Accordingly, investors are also turning their backs on EOS. At the beginning of June 2019, EOS was still quoted at over USD 10 and has since plummeted to just USD 2.55. EOS is now even threatening to fall out of the prestigious Top Ten crypto currencies in terms of market capitalization.
Ethereum remains the benchmark for DApps and Smart Contracts
Ethereum also recorded slight year-on-year price losses and a slight decline in active developers. However, those who use block chaining and crypto currencies to implement innovative solutions turn to Ethereum. 98 percent of all crypto developers work on Ethereum's ecosystem, according to a study by Embark. This includes ERC-20 tokens, Ethereum Classic and other spin-offs.
How are newcomers to active development performing?
Outlier Ventures sees projects such as THETA and Cardano (ADA) on the upswing when it comes to where developers get involved. A year-on-year increase of 931 percent in code updates for THETA and 580 percent for Cardano speak for themselves. However, a low starting point must be taken into account, which is what makes enormous growth rates possible in the first place. Other winners in the area of active developers are Polkadot and Cosmos (ATOM) (plus 15%). Both projects focus on making different block chains compatible with each other, also with regard to smart contracts and DApps.
Conclusion: Active developers an indication of price curve at EOS and Co.
You as an investor can also take a look at the DappRadar study from April. Similar to the advice from Outlier Ventures, you will come to the same conclusion: there are a whole series of logical criteria that can be used to measure how the attractiveness of projects committed to DApps and Smart Contracts develops. Crypto-currencies and their blockhains play more of a role in this sector than Bitcoin (BTC), for example, where value storage and payment functions are the dominant themes.
So if you want to invest in the promising areas of decentralized apps and contracts, Ethereum is the place to go. With Ethereum 2.0  groundbreaking changes are on the horizon and an independent community is filling the ecosystem with content. EOS, on the other hand, is on the downward spiral, Block.one has also annoyed independent developers by exercising voting rights. In TRON's ecosystem with TRX and BitTorrent Token (BTT), the situation is more complex than the data suggests, as several coins could well be added together.
The IEOs of Binance and new listings at Coinbase also provide an indication of where developers and investors are heading. One thing is clear: to survive among the old coins, active communities AND investors are needed.
---
Best place to buy Bitcoin: